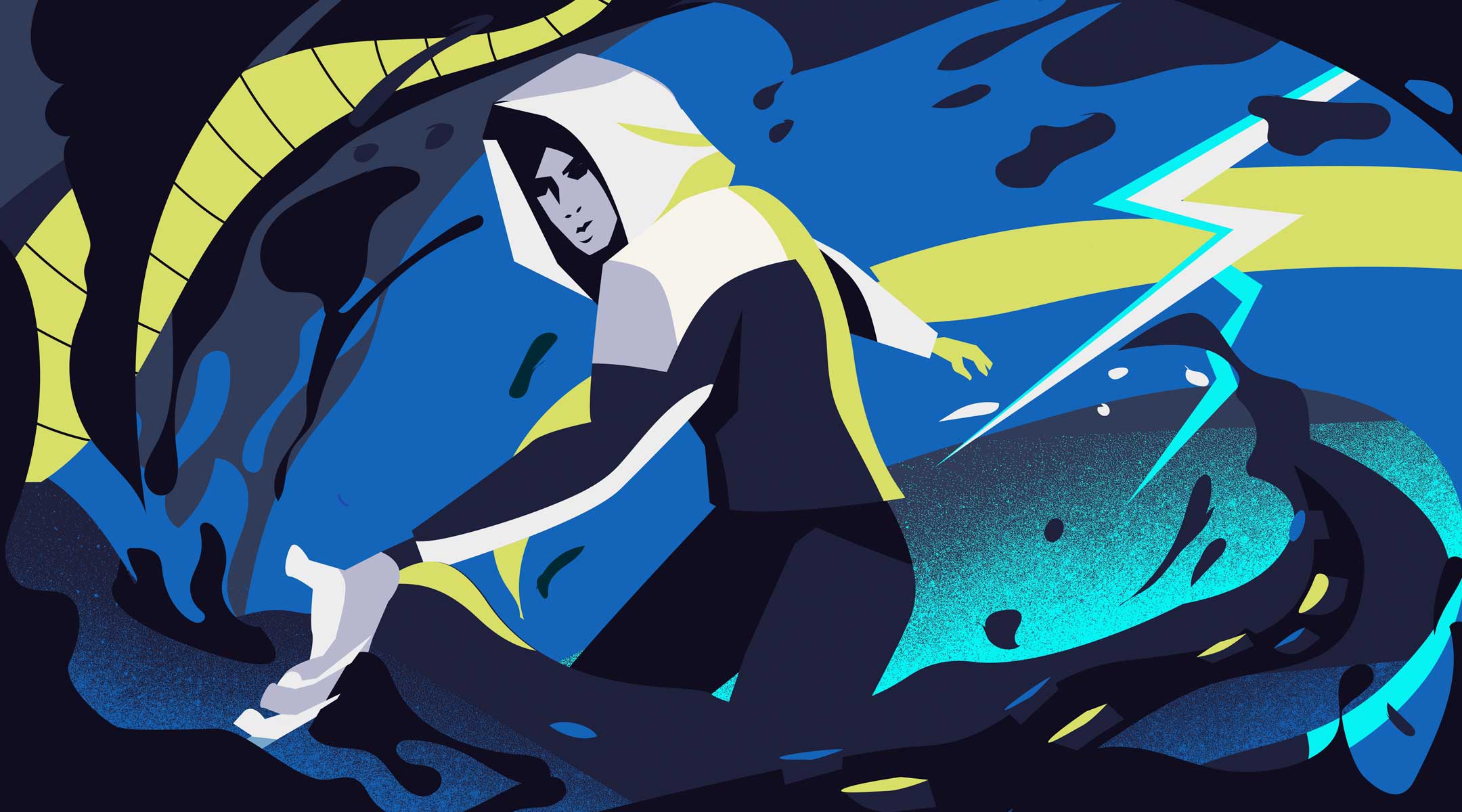 Client

Adidas

Director

Pedro Allevato

Project

Commisioned
In the midst of a turbulent world, there is no room for distraction. Every moment counts.
The focus of Adidas's latest Z.N.E spots is to help Gen Z create a distraction-free zone. Adidas's latest motivational mantra "future starts from you" sets the goal of helping the young generation get into that champion mindset.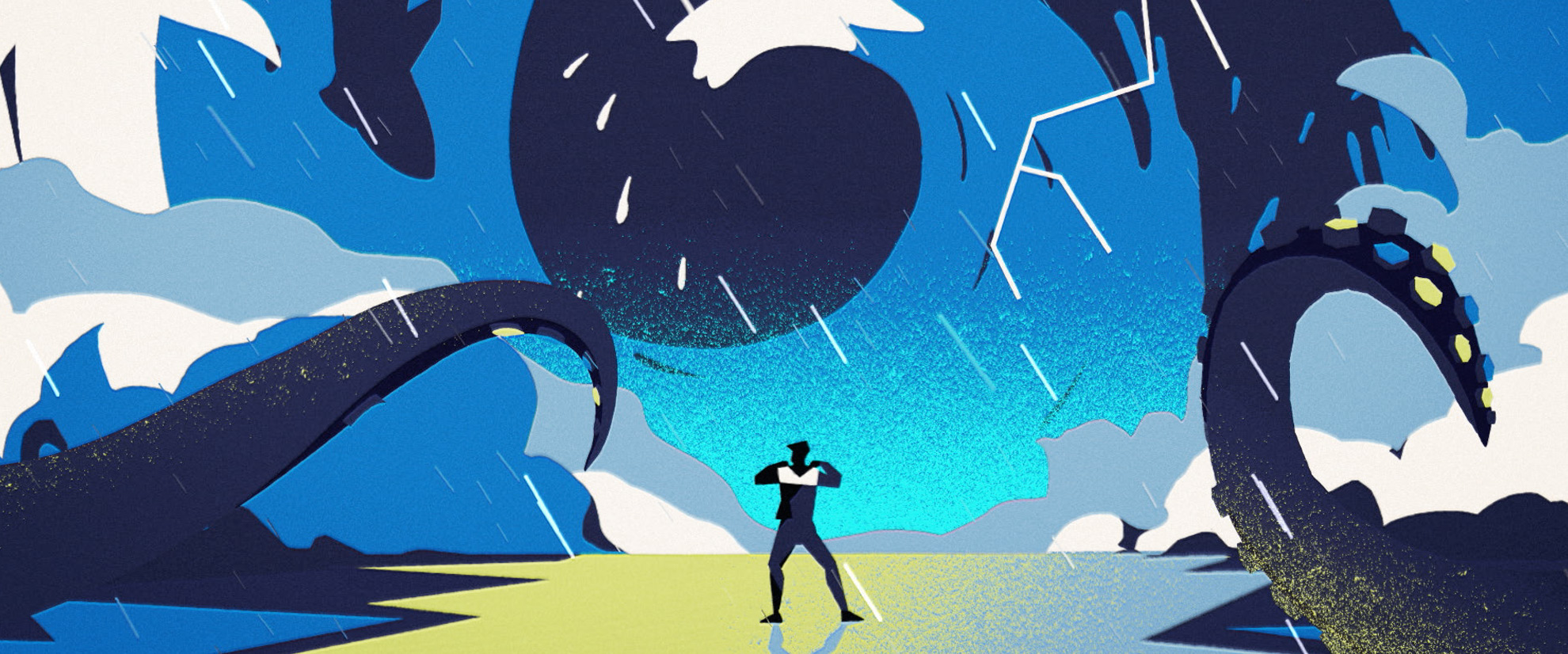 The spots boast a star-studded cast featuring ex-Olympic swimmer Ning Zetao, and famed Chinese actress, Connie Kang Ning.
Showcasing their sportswear, the actors were first shot against a green screen. Then, we used 2D animation to immerse our characters into environments that depict their inner chaos, uncertainty, and the disturbances that they both have to experience in their day-to-day lives and careers — with the act of putting their hood on, everything calms down around them, to focus on what matters.
The animation was directed and designed by award-winning, London-based artist – Pedro Allevato.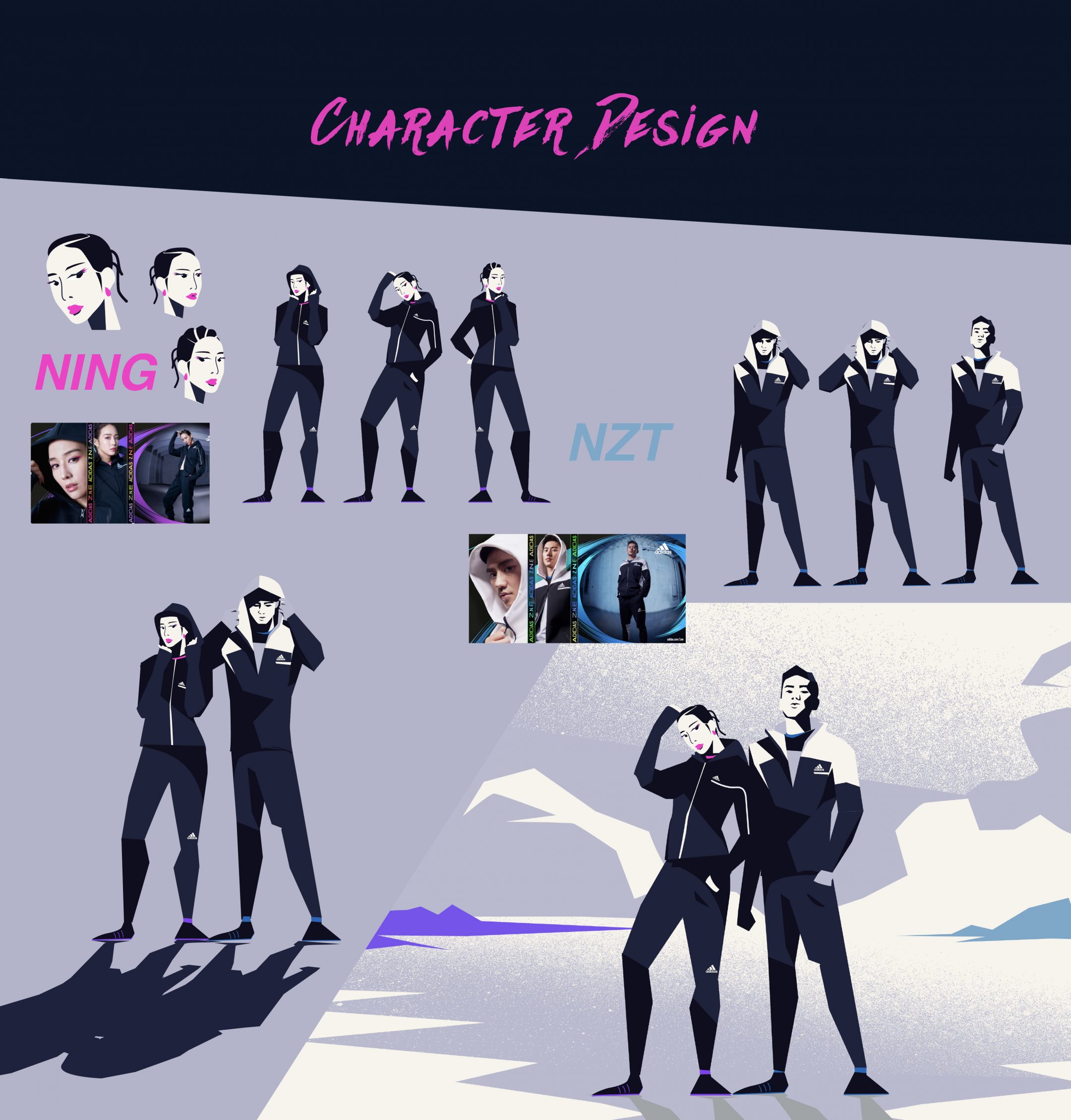 "If designing and envisioning something for such a bold brand wasn't enough, having such an amazing international team made all the difference, I feel extremely fortunate to be part of this."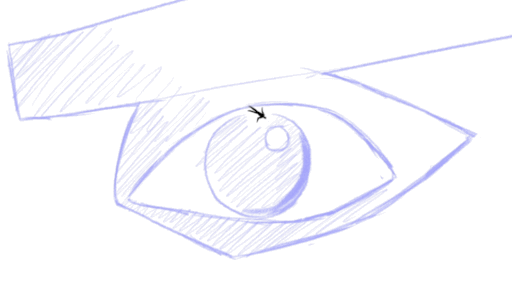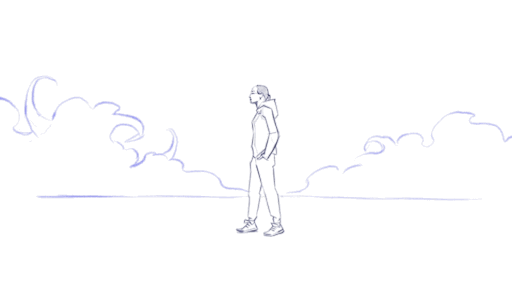 Due to the current COVID situation, for the entire execution of the project, the artists had to work remotely from across the globe. The team was incredibly international, with members coming from England, France, Czech Republic, Siberia, Indonesia, India, and Brazil.
"The Covid-19 situation made us think outside the box with this one, but we were able to scout and hire suitable artists from various parts of the world to bring this together. It was quite an experience to be producing work of this scale and importance to our clients – 100% remotely! But we're very satisfied as we were able to achieve the desired results from our team." said Executive Producer Sahil Ahuja.
Here you can watch the second film from the series.